This option under the main window called Explorer Interface or explorer interface is basically looked like the Windows Folders or Windows File Explorer. Similar to the commander interface, the remote directories can only be seen here. In this post, we are going to describe the ui_explorer option in detail.
You can use the Drag&Drop option to transfer the files between WinFTP Pro Software and Windows File Explorer.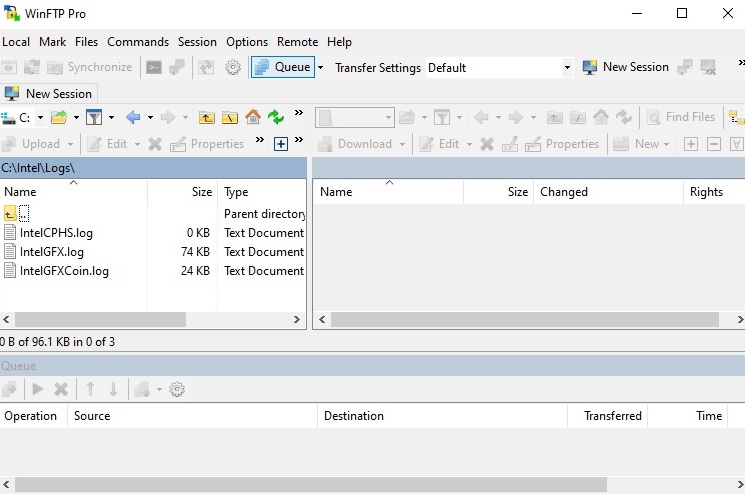 You learn more through the following points whether this particular option is useful or not for you-
Screen Components
Using the Interface
Basic Tasks
Keyboard shortcuts
Screen Components
The Interface screen has a variety of components, which you can use per your preferences. You can see some of the options showing inactive or hidden by default. Further, you can see the options as below (available from top to bottom) –
The Main toolbar with the address bar and main menu.
Session tabs.
File panel along with directory tree, available on the left side.
Queue list of Background transfer (it is hidden by default).
The Status line.
 Note: You can use the "View Menu" or "Context Menus" if you want to show or hide the components.
Using the Interface
The Interface can also be used as the way you use the "Windows File Explorer." You can use this option easily anytime. The following options are available under the Interface-
The Basic Tasks– You can check out the features, what you can do with the interface.
Keyboard shortcuts– The basic keyboard shortcut of the interface always follows the shortcuts, which are known from the Windows File Explorer.
 Note: You can see the full list of keyboard shortcuts in the Explorer interface.